Association canadienne de linguistique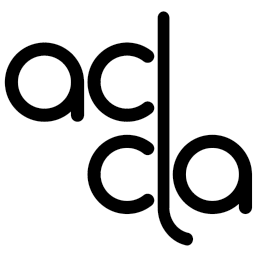 Canadian Linguistic Association
L'Association canadienne de linguistique, qui a été fondée en 1954, a pour but de promouvoir l'étude des langues et de la linguistique au Canada.
The Canadian Linguistic Association, which was founded in 1954, has as its aim the promotion of the study of languages and linguistics in Canada.
L'association organise un congrès annuel qui est un forum d'échanges et de coopération dans tous les domaines de la linguistique, ouvert à tous les cadres théoriques. Les membres de l'association peuvent soumettre une communication au congrès en français ou en anglais, les deux langues officielles de l'association.
Prochaine rencontre : mai 2024 (Université McGill)
Dernière rencontre : 31 mai au 2 juin 2023 (Université York)
Rencontre 2022 : 1er juin au 4 juin 2022 (en ligne)
L'ACL appuie des activités – colloques, ateliers, événements publics, développement de ressources linguistiques – qui mettent l'emphase sur la linguistique et qui sont bénéfiques pour ses membres et favorables à l'avancement de sa mission.
The CLA supports activities – such as conferences, workshops, public events, or the development of linguistic resources – that focus on linguistics, that provide benefits and opportunities for our members and that further the mission of the association.
Gouvernance & administration
Governance & administration
L'ACL s'engage à infuser les principes d'équité, d'inclusion, de diversité et de décolonisation dans toutes ses activités.
The CLA is committed to infusing the principles of equity, inclusion, diversity, and decolonization into all of its activities.
Nouvelles
News
Annonces d'emploi
Job postings
Le Département de linguistique de l'Université McGill sollicite des candidatures pour un poste d'un an de « Faculty Lecturer » ne menant pas à la permanence, impliquant l'enseignement de cours en phonétique, d'introduction à la linguistique et/ou de sciences de la parole proposés aux étudiants de premier cycle et des cycles supérieurs.

The Department of Linguistics seeks applications to fill a one-year position of Faculty Lecturer, with teaching responsibilities involving undergraduate and graduate courses in phonetics, introductory linguistics, and/or speech science.

date limite pour postuler

application deadline

: 2023-06-12

L'Université de Sherbrooke sollicite des candidatures afin de pourvoir à un poste de professeure régulière ou professeur régulier en études anglaises, spécialiste de l'acquisition de l'anglais langue seconde. Il s'agit d'un poste régulier à temps complet rattaché au Département des arts, langues et littératures de la Faculté des lettres et sciences humaines.

Date limite pour postuler: lundi 31 juillet 2023, à 17 h
Date d'entrée en fonction: 1er décembre 2023

Le Département de français de l'Université de Toronto (Faculté des arts et des sciences) invite les candidatures pour une bourse postdoctorale de 24 mois à compter du 1er août 2023.

Date de clôture: 5 juin 2023
Date de début de la bourse: 1er août 2023
Colloques
Conferences
BMRS is an annual interdisciplinary research conference organised by Bilingualism Matters. This year's conference will explore multilingualism from the perspectives of research and practice.

Venue: University of South Carolina & online
Conference dates: 20 & 21 October 2023
Abstract submission deadline: 30 May 2023

We are pleased to announce that the SSHRC funded

Canadian Symposium on Language and Law

will take place at York University, Toronto, Canada from June 16-18, 2023. We invite abstract submissions, in French or English, for a poster or a 20-minute presentation.

Soumission des résumés

Abstract submission deadline

: 2023-01-31

Notification d'acceptation

Notification of acceptance

: 2023-03-01

Dates du colloque

Conference dates

: 2023-06-16 – 2023-06-18
Autres annonces
Other announcements
Le Département de linguistique de l'Université du Québec à Montréal (UQAM) souhaite inviter les personnes intéressées à poursuivre des études de maîtrise ou de doctorat à soumettre leur demande d'admission. Nous acceptons actuellement des demandes pour les trimestres d'automne 2023 et hiver 2024.

The Department of Linguistics at the Université du Québec à Montréal (UQAM) would like to invite those interested in pursuing an MA or a PhD to submit an application. We are currently accepting applications for admission to the Fall 2023 and Winter 2024 sessions.