Association canadienne de linguistique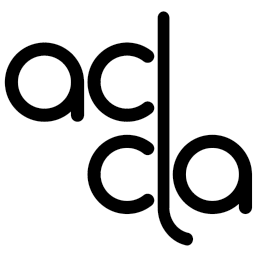 Canadian Linguistic Association
L'Association canadienne de linguistique, qui a été fondée en 1954, a pour but de promouvoir l'étude des langues et de la linguistique au Canada.
The Canadian Linguistic Association, which was founded in 1954, has as its aim the promotion of the study of languages and linguistics in Canada.
L'ACL appuie des activités – colloques, ateliers, événements publics, développement de ressources linguistiques – qui mettent l'emphase sur la linguistique et qui sont bénéfiques pour ses membres et favorables à l'avancement de sa mission.
The CLA supports activities – such as conferences, workshops, public events, or the development of linguistic resources – that focus on linguistics, that provide benefits and opportunities for our members and that further the mission of the association.
Gouvernance & administration
Governance & administration
L'ACL s'engage à infuser les principes d'équité, d'inclusion, de diversité et de décolonisation dans toutes ses activités.
The CLA is committed to infusing the principles of equity, inclusion, diversity, and decolonization into all of its activities.
Nouvelles
News
Annonces d'emploi
Job postings
The Department of Linguistics at Memorial University is seeking applications for a permanent, tenure track, Assistant Professor position in the area of syntactic theory.

Application deadline: January 1, 2024
Starting date: July 1, 2024

The Department of English Language and Literature at Saint Mary's University, on the unceded territory of the Mi'kmaq people, invites applications for a tenure-track position at the rank of Assistant Professor in the field of Language Variation and Change in English.

Application deadline: January 12, 2024

The Department of Linguistics at the University of Alberta invites applications for a tenure-track position at the rank of Assistant Professor in Experimental Phonetics, with an anticipated starting date of July 1, 2024.

Closing date: November 15, 2023

The Department of Linguistics in the Faculty of Arts and Science (FAS) and the Graduate Centre for Academic Communication (GCAC) in the School of Graduate Studies at the University of Toronto invites applications for a full-time teaching stream position in Linguistics and Graduate Communication.

Application deadline: November 27, 2023
Colloques
Conferences
L'ACL tiendra son congrès de 2024 au Centre Carleton Dominion-Chalmers de l'Université Carleton, au centre-ville d'Ottawa, du lundi 17 juin au mercredi 19 juin 2024. Les membres de l'association sont invité.e.s à soumettre des propositions de communication (résumés) portant sur tous les domaines de la discipline. En outre, le comité organisateur local a proposé des sessions thématiques sur deux sujets : (i) la variation en français au Canada et (ii) les collaborations communautaires.

The CLA will hold its 2024 conference at Carleton University's Carleton Dominion-Chalmers Centre in downtown Ottawa, from Monday, June 17, to Wednesday, June 19, 2024. Members are invited to submit abstracts representing all areas of linguistics. In addition, the local organizers have proposed thematic sessions on two topics: (i) Variation in French in Canada and (ii) Community Collaborations.

Date limite

Deadline

: 2024-01-31

Abstracts are invited for the 33rd meeting of Formal Approaches to Slavic Linguistics, to be held at Dalhousie University (Halifax) 16–19 May 2024. This meeting is part of a four-day event "Slavic languages across grammars and models". In addition to general sessions open to papers on any aspect of formal Slavic linguistics, there will be special sessions on Slavic heritage languages, a roundtable on Slavic clitics, and a tutorial on large language models ("Slavic linguistics in the age of AI").

Submission deadline: 15 January 2024 at 23:59 GMT -4
Conference dates: 16-19 May 2024

La Société des études supérieures du département d'Études françaises (SESDEF) a le plaisir de vous inviter à son colloque qui aura lieu du 11 au 13 avril 2024. Nous vous invitons à envoyer des résumés de communications orales de 20 minutes, ainsi que des résumés d'affiches.

Date limite: 5 janvier 2024
Autres annonces
Other announcements
A team at McGill University in Montreal, led by Prof. Charles Boberg, has undertaken a New Survey of Canadian English. All adult speakers of Canadian English are invited to participate in this project by responding to the questionnaire.