Association canadienne de linguistique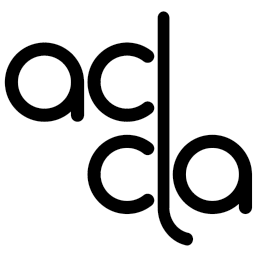 Canadian Linguistic Association
L'Association canadienne de linguistique, qui a été fondée en 1954, a pour but de promouvoir l'étude des langues et de la linguistique au Canada.
The Canadian Linguistic Association, which was founded in 1954, has as its aim the promotion of the study of languages and linguistics in Canada.
L'association organise un congrès annuel qui est un forum d'échanges et de coopération dans tous les domaines de la linguistique, ouvert à tous les cadres théoriques. Les membres de l'association peuvent soumettre une communication au congrès en français ou en anglais, les deux langues officielles de l'association.
Prochaine rencontre : 17 juin au 19 juin 2024 (Université Carleton)
Dernière rencontre : 31 mai au 2 juin 2023 (Université York)
Rencontre 2022 : 1er juin au 4 juin 2022 (en ligne)
The association organizes an annual conference which is a forum for discussion and cooperation in any area of linguistics, in any theoretical framework. Members of the association may submit a paper for the conference in either English or French, the two official languages of the association.
Next meeting: June 17 to June 19, 2024 (Carleton University)
Last meeting: May 31 to June 2, 2023 (York University)
2022 meeting: June 1 to June 4, 2022 (online)
L'ACL appuie des activités – colloques, ateliers, événements publics, développement de ressources linguistiques – qui mettent l'emphase sur la linguistique et qui sont bénéfiques pour ses membres et favorables à l'avancement de sa mission.
The CLA supports activities – such as conferences, workshops, public events, or the development of linguistic resources – that focus on linguistics, that provide benefits and opportunities for our members and that further the mission of the association.
Gouvernance & administration
Governance & administration
L'ACL s'engage à infuser les principes d'équité, d'inclusion, de diversité et de décolonisation dans toutes ses activités.
The CLA is committed to infusing the principles of equity, inclusion, diversity, and decolonization into all of its activities.
Nouvelles
News
Annonces d'emploi
Job postings
McGill

sollicite des candidatures

pour un poste menant à la permanence en phonologie au rang de professeur·e adjoint·e, à compter du 1er août 2024. Toute spécialisation secondaire dans un ou plusieurs des domaines suivants sera considéré comme un atout : linguistique informatique, recherche de terrain, langues autochtones, phonologie de laboratoire, acquisition du langage, variation et changement linguistique, morphologie, phonétique, psycholinguistique et langues sous-documentées.

McGill

is undertaking a search

for a tenure-track position in phonology at the rank of Assistant Professor, effective August 1, 2024. Secondary specializations in one or more of the following areas will be considered an asset: computational linguistics, fieldwork, indigenous languages, laboratory phonology, language acquisition, language variation and change, morphology, phonetics, psycholinguistics, and/or underdocumented languages.

Date limite de dépôt des candidatures

Deadline for applications

: 2023-11-06

The Department of Linguistics at the University of Alberta invites applications for a tenure-track position at the rank of Assistant Professor in Experimental Phonetics, with an anticipated starting date of July 1, 2024.

Closing date: November 15, 2023
Colloques
Conferences
BMRS is an annual interdisciplinary research conference organised by Bilingualism Matters. This year's conference will explore multilingualism from the perspectives of research and practice.

Venue: University of South Carolina & online
Conference dates: 20 & 21 October 2023
Registration closes: 6 October (for in-person participation); 18 October (for online participation)