Association canadienne de linguistique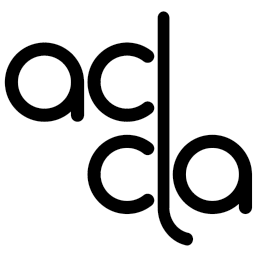 Canadian Linguistic Association
L'Association canadienne de linguistique, qui a été fondée en 1954, a pour but de promouvoir l'étude des langues et de la linguistique au Canada.
The Canadian Linguistic Association, which was founded in 1954, has as its aim the promotion of the study of languages and linguistics in Canada.
L'ACL appuie des activités – colloques, ateliers, événements publics, développement de ressources linguistiques – qui mettent l'emphase sur la linguistique et qui sont bénéfiques pour ses membres et favorables à l'avancement de sa mission.
The CLA supports activities – such as conferences, workshops, public events, or the development of linguistic resources – that focus on linguistics, that provide benefits and opportunities for our members and that further the mission of the association.
Gouvernance & administration
Governance & administration
L'ACL s'engage à infuser les principes d'équité, d'inclusion, de diversité et de décolonisation dans toutes ses activités.
The CLA is committed to infusing the principles of equity, inclusion, diversity, and decolonization into all of its activities.
Nouvelles
News
Annonces d'emploi
Job postings
The Department of Languages, Literatures and Cultures at Queen's University invites applications from suitably qualified candidates for a 2-year term adjunct position, teaching five 3.0 credit (one semester) courses annually in the Linguistics program.

Term of appointment: July 1, 2023, to June 30, 2025
Application deadline: April 30, 2023
Colloques
Conferences
We are pleased to announce that the SSHRC funded

Canadian Symposium on Language and Law

will take place at York University, Toronto, Canada from June 16-18, 2023. We invite abstract submissions, in French or English, for a poster or a 20-minute presentation.

Soumission des résumés

Abstract submission deadline

: 2023-01-31

Notification d'acceptation

Notification of acceptance

: 2023-03-01

Dates du colloque

Conference dates

: 2023-06-16 – 2023-06-18

Le douzième atelier annuel Changement et variation au Canada (CVC XII) aura lieu du 3 au 4 juin à l'Université de Toronto à Mississauga (UTM).

The twelfth Change and Variation in Canada workshop (CVC 12) will take place June 3–4, 2023, at the University of Toronto Mississauga (UTM).

Soumission des résumés

Abstract submission deadline

: 2023-04-11
Autres annonces
Other announcements
Date limite

Deadline

: 2023-03-31

Date limite

Deadline

: 2023-03-31